We're trying something new. Want to see weekly gaming market data and news?

---
Good morning. Welcome to a new segment focusing on gaming market data and news hitting your inbox every Monday. I decided to start this since many of you find my philosophical writing too snoozy. By the way, I hate you!
But the market is the market, so here we go…
---
Top 10 Charts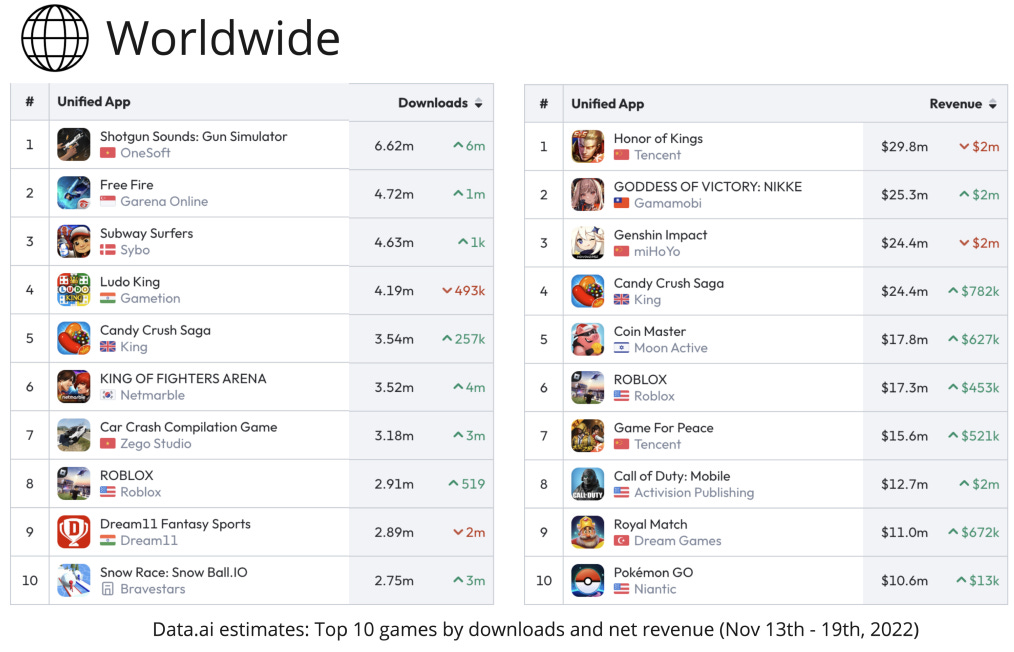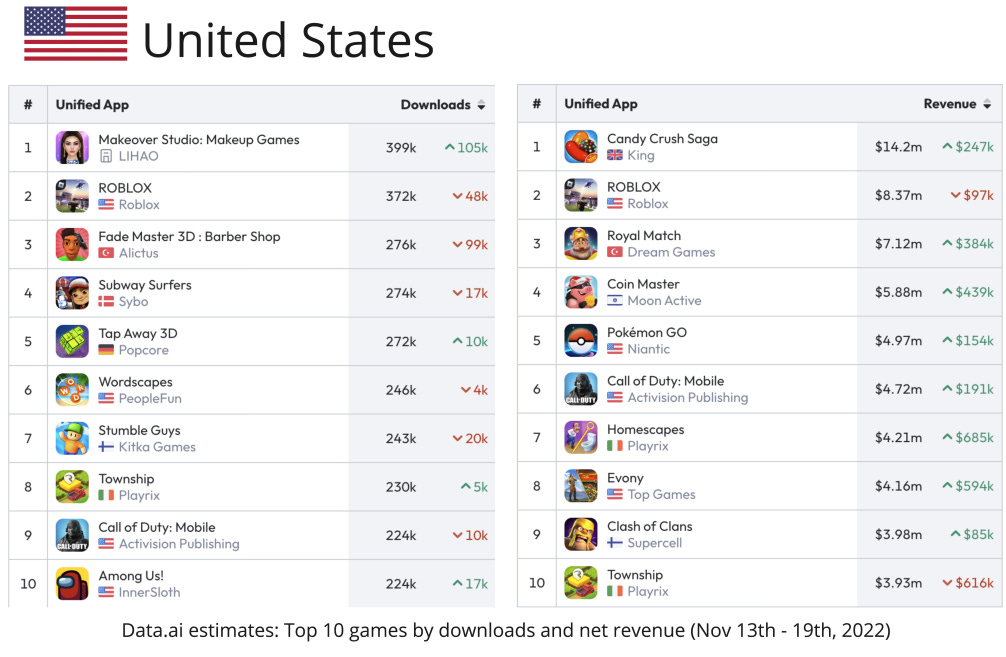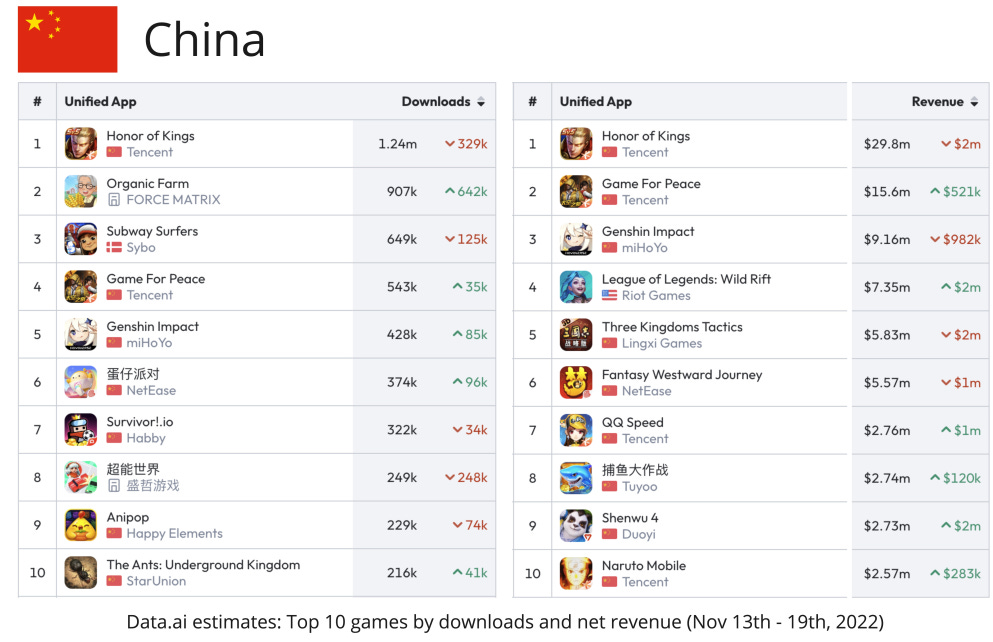 ---
Market Data
Top 10 Publishers by Net Revenue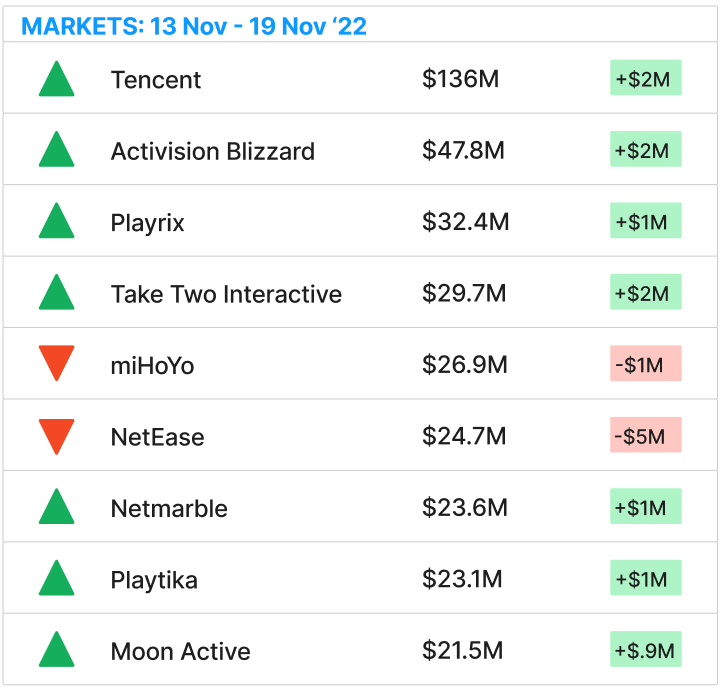 ---
Top 5 News
Oh damn!
Netease announced on November 17 that its relationship servicing Blizzard games in China is ending. Games impacted will include Overwatch 2, Diablo III, World of Warcraft, Starcraft, Hearthstone, and Heroes of the Storm. This ends an over 14-year relationship. WTF?
Now to add even more drama to a very dramatic event, Simon Zhu, Netease's President of Global Investment and Partnership, posted this on LinkedIn about the breakup: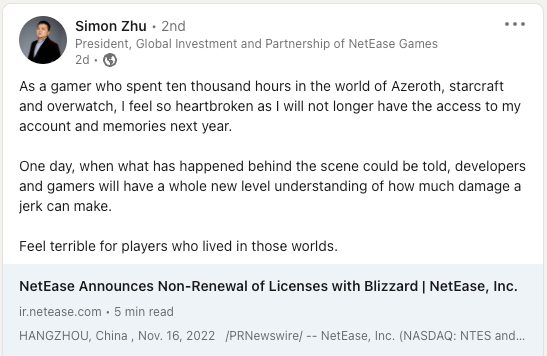 Who is this mysterious "jerk"? I'll leave the exercise of determining who the jerk is to the audience by using the article below…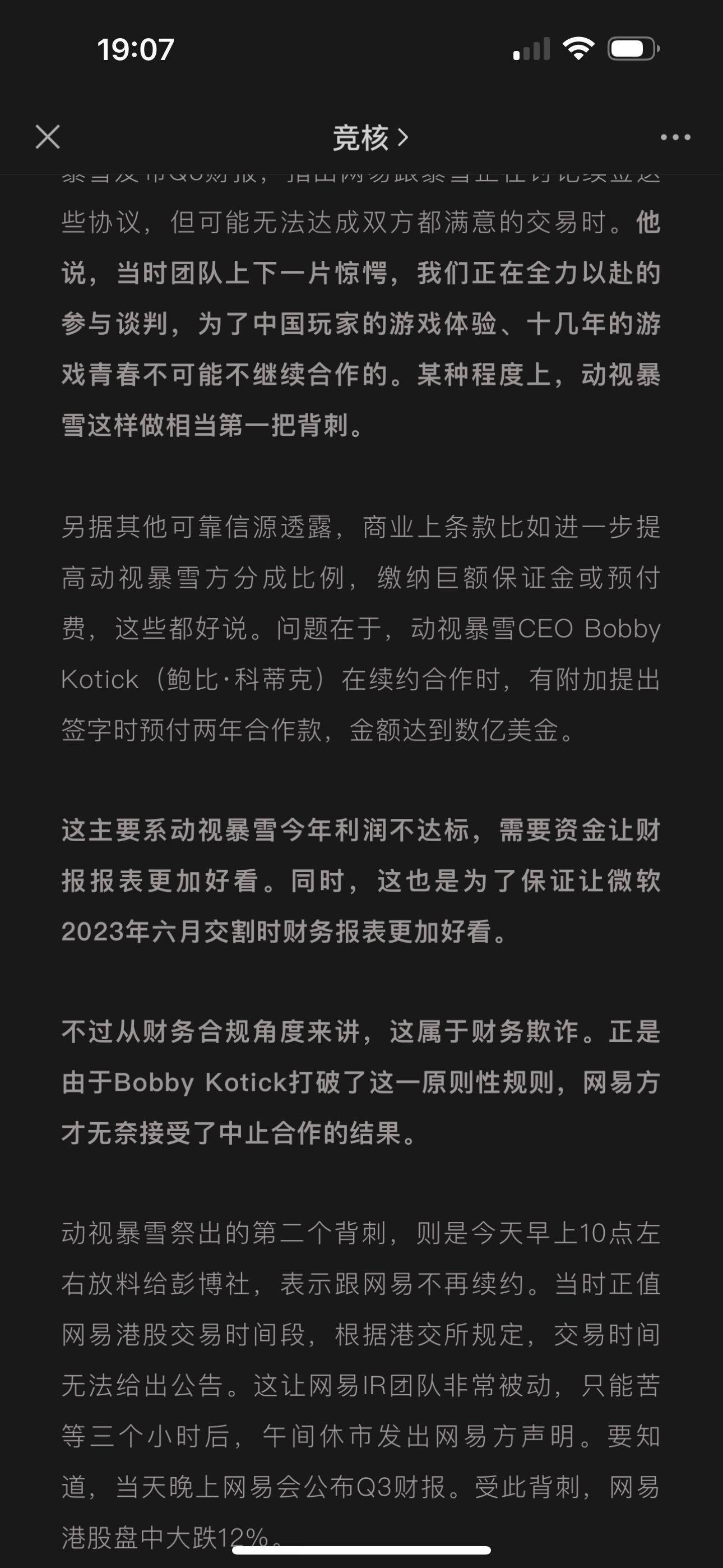 What in the world is even going on?
It's even #2 WW, according to data.ai estimates, for the past week. See above.
A PVP cover shooter would not have been on my top list of games to be cracking top grossing. The graphical fidelity and gameplay feel for this game are quite good, but a cover shooter?
I wonder why people spend so much money in this game.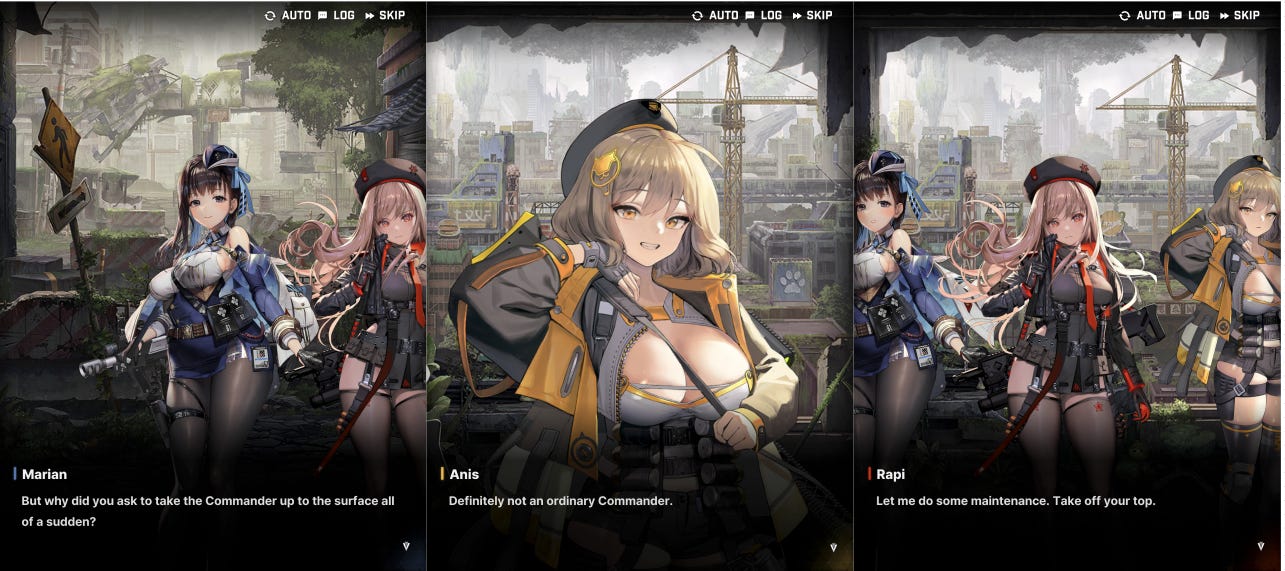 Hmm… such a mystery!
Let's check out the data.
According to data.ai estimates, since its launch on Nov 2, the game has been doing something like $2M-$5M in daily net revenue.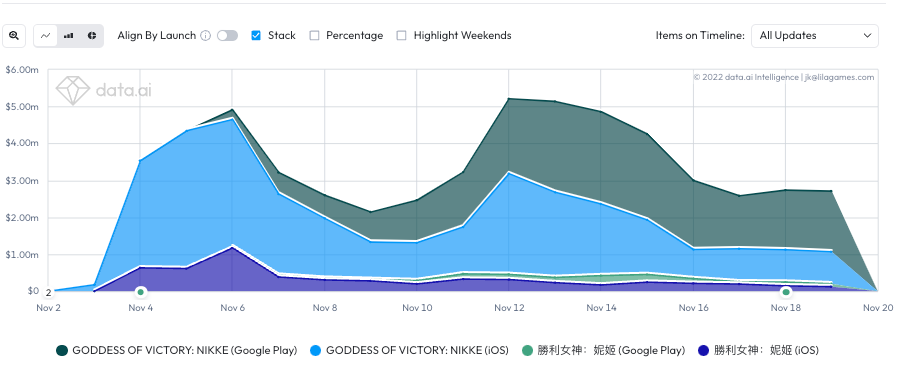 Further, we're looking at almost 5.5M downloads and roughly ~$57M in cumulative net revenue from Nov 2 – Nov 20th.

Unsurprisingly, the majority of revenue is coming from Japan: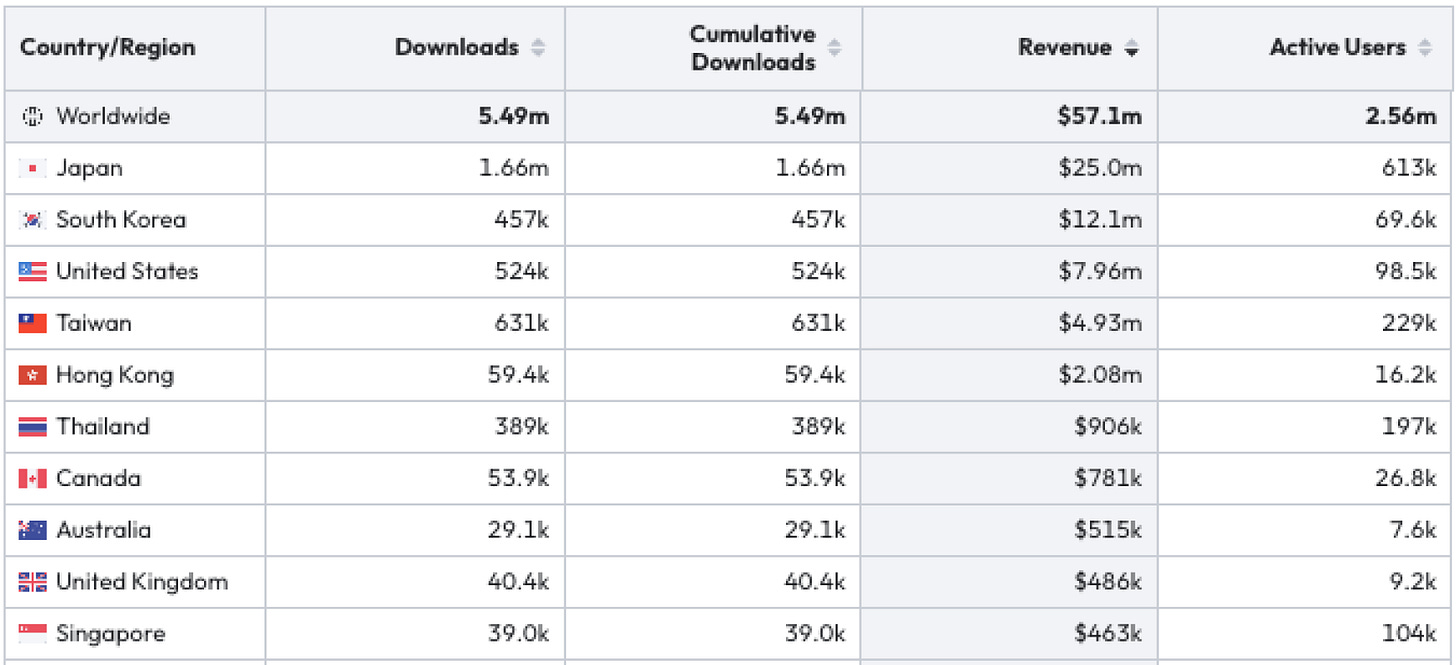 In its November update, Newzoo has reduced revenue expectations to now show an overall industry decline in 2022, with mobile accounting for most of the decline.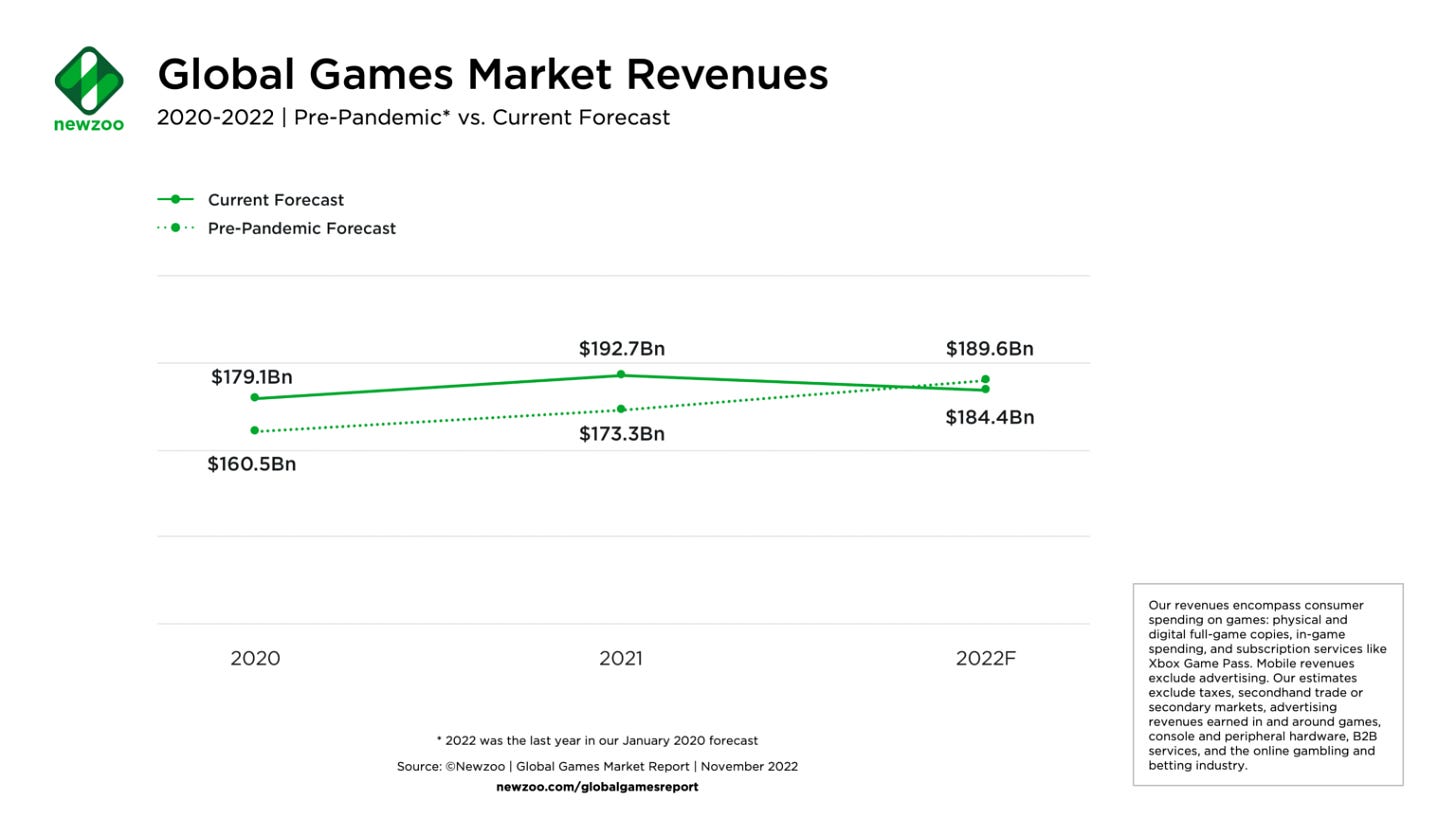 What? Newzoo was too bullish in one of its forecasts? No, you don't say… Lol.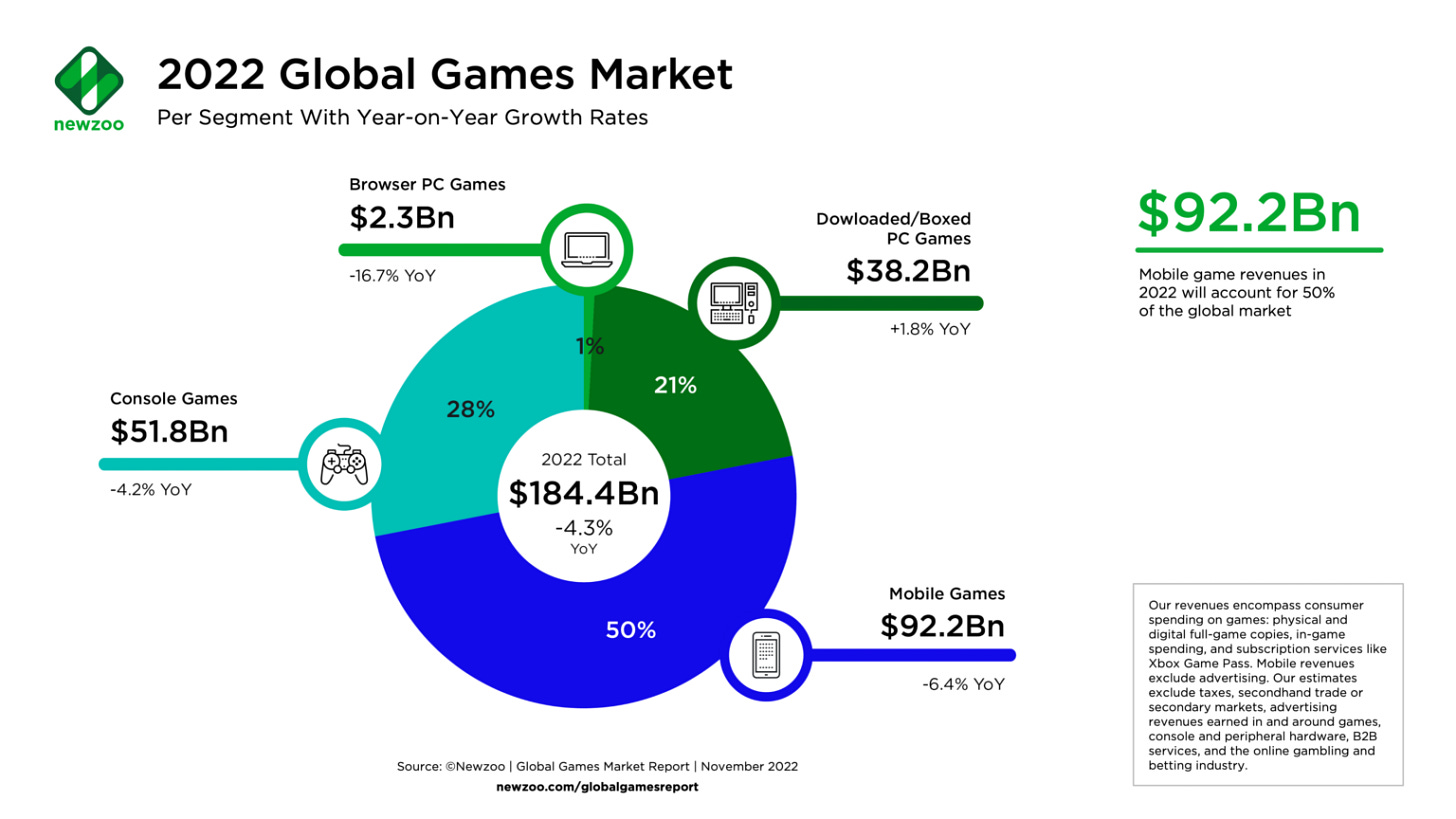 Despite the decline, mobile should still comprise 50% of the overall game market, with revenue estimation at $92.2B for the year.
A court filing by Epic Games alleges Google struck at least 24 deals with big app developers to not compete with alternative app stores, including:
$360M over 3 years to Activision Blizzard
$30M over 1 year to Riot
From Reuters:
The deal with Activision was announced in January 2020, soon after it told Google it was considering launching its own app store. Partnering with Riot also intended to "stop their in-house 'app store' efforts," court papers say.
Activision denies the allegations.
Methodical Games, Inc. raises $15M from Lightspeed Venture Partners, BITKRAFT Ventures, 1Up Ventures, Transcend Fund, and Call of Duty creator Jason West (Moritz Baier-Lentz)
Wow. This new studio seems to have accumulated a murderer's row of game-dev badasses.
This is from Moritz's LinkedIn post: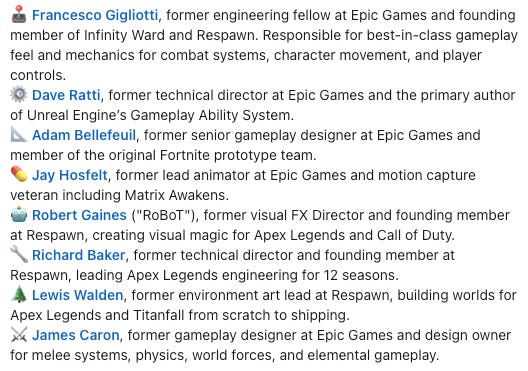 According to Jasper Brand (also from BITKRAFT):

Hmm… I wonder what they are working on. Let's ask.

Ah, oh well. Anyway, y'all might want to keep an eye out for these guys.
---
Reader Notice: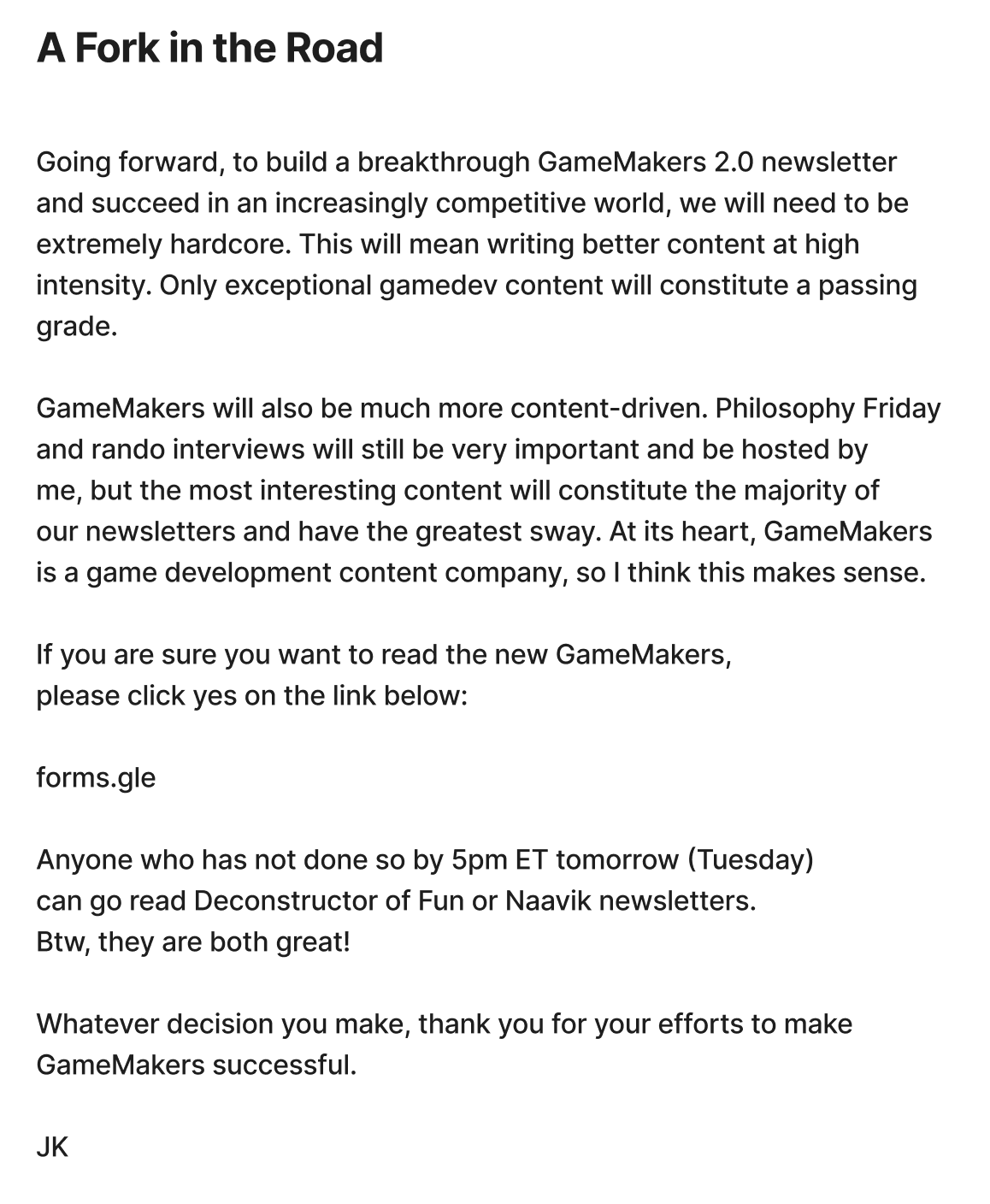 ---
Written by Joseph Kim and Ryan Wilson.